Learn More About
Happy Hands PREP
Happy Hands Prep was created and built by sister's Lori and Keri.
We have created a welcoming space where students feel safe and eager to learn. We provide a private school atmosphere, where students are not confined to one room throughout the day as seen in other traditional preschools.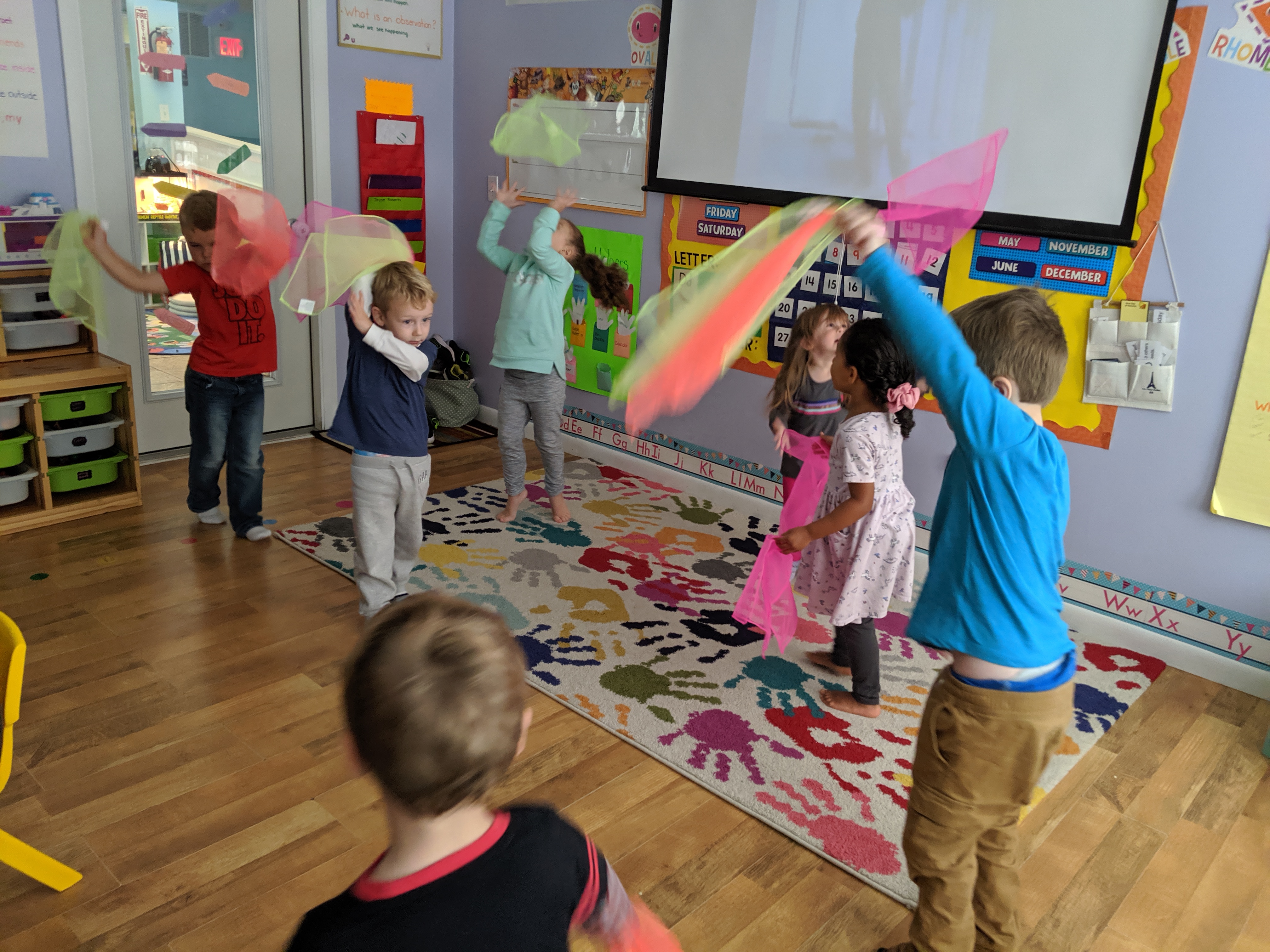 Our Preschool program follows Connecticut State frameworks for kindergarten readiness with a curriculum focused on S.T.E.M, Handwriting Without Tears as well as Alphatales early readers program. Through our program, students engage in learning with a strong focus in Phonics, Mathematics, Science and Arts. Most parents today are familiar with "S.T.E.M", a curriculum taught in schools across Connecticut. At Happy Hands PREP we also strive to focus on S.T.E.M (Science, Technology, Engineering, Mathematics) having modified our program to focus on the Arts; Music, Movement, Yoga, Drawing, Painting and Baking…inplace of Engineering for our young learners. Throughout our entire program our goal is to help Students feel safe and comfortable "to" learn as well as help build the "want" to learn which we feel is the ultimate recipe for creating students who have a love for learning
Our Preschool is staffed with our State certified K-6 teacher Mrs. Keri, who works to guide our students in their learning journey toward Kindergarten readiness. At Happy Hands PREP our students begin to develop an understanding of letters, letter-sound correlations (sight words) and numbers 1-20 (counting/representing). Students work hands on through learning centers with a deep focus on word work for emerging readers and writers. Due to our small class sizes here at Happy Hands PREP our students also engage in guided reading. Unlike most Preschools we feel starting our students off early in guided reading (small reading groups or 1 on 1 guided under teacher direction and structure) really helps develop book handling skills as well as help foster early readers.
In preparation for kindergarten we work with our students to gain strong independence from teachers. Students will be guided through lessons and projects but work will never be done for them. Art projects and writing is 100% your child's hard work. Our students are also assessed 3 times yearly to make sure they are gaining the understanding and developing as expected for Kindergarten entry.
Our goal is to make all students and families feel welcomed and part of our family. If you would like to learn more of what we have to offer or would like to take a tour of our Preschool please feel free to contact us and we will gladly arrange a time to discuss your child's future here at Happy Hands PREP.